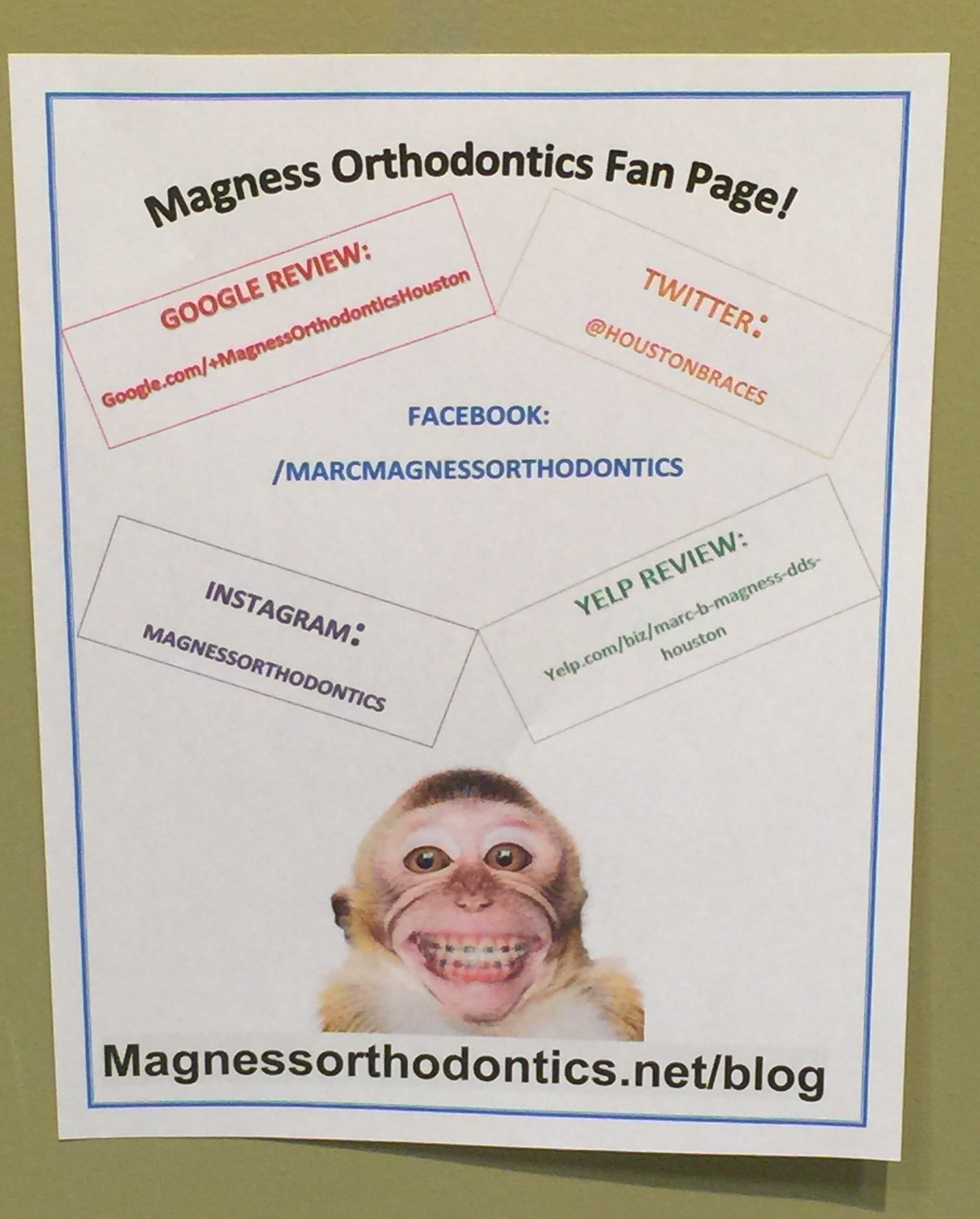 GOOD MORNING,
You probably didn't know that Magness Orthodontics has a Facebook, Instagram, Twitter, Google+, and Yelp accounts. Heck, you probably didn't know we even had a blog!
So the above photo has all our links and they will also be posted below.
We would love for you to write a review, like our pages, and even follow us!
We will be keeping everyone up to date, post helpful links  and maybe entertain everyone a little bit. 🙂
We can't wait to see what everyone has to say.
Also, don't forget you can post your picture on any of these sites for our selfie contest! 
Google Plus: google.com/+MagnessOrthodonticsHouston
Twitter: @HoustonBraces
Instagram: MagnessOrthodontics 
Yelp: Yelp.com/biz.marc-b-magness-dds-houston