The American Association of Orthodontists recommends that all children be screened by an orthodontist by age 7. Although treatment at this age is rare, preventing problems early may be more effective and less costly than waiting until adolescence. You do not need a referral from a dentist to schedule your first complimentary exam.
FAQ's
 Why Us?
Office Tour
View a slideshow of pictures and take a virtual tour of our Houston, TX office.
Warm Smiles, Made in Houston, TX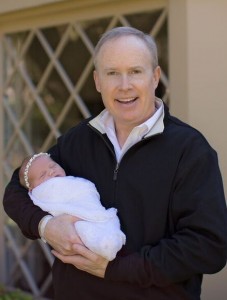 Drs. Marc Magness and Bonham Magness are both board-certified orthodontists in Houston and have committed their professional careers to creating beautiful and healthy smiles; smiles that exude confidence and promote self-esteem. We offer children's orthodontics, adult orthodontics, braces and Invisalign® and Invisalign Teen™.
We are proud to have deep roots here in Houston and have been active in the Memorial area for over 40 years. Every day the doctors and staff strive to give our patients the best of our abilities in a friendly and caring environment – one that keeps our families coming back well into the second and third generations. Beautiful smiles in the Memorial area of Houston, are our passion!
Community Involvement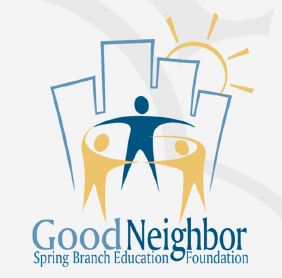 Magness Orthodontics has been in the Memorial City area since 1960. We are proud to have been part of this community for so long and love seeing second and even third generation patients. We seek to give back to the community through various school sponsorships and local events. Dr. Marc is proud to serve on the Spring Branch ISD Education Foundation Board and frequently attends SBISD events to support many of our students! You may even find him at a football game, ballet recital, or stage production supporting his patients! We enjoy visiting school to teach kids about oral hygiene and careers in dentistry. Magness Orthodontics also participates in the charity organization Smiles Change Live. Their mission is to provide life-changing orthodontic treatment for children from low income families.

"My daughter was a challenging patient and Dr. Magness has been patient with her. When she had to have surgery, Dr. Magness showed up at the surgeon's office to help place the implant (despite a broken leg). I was amazed and grateful. I suspect Dr. Magness and the staff here are as proud of the results as my daughter has been. Thank you!"

- Julie M

"I just finished with my appointment at Magness Orthodontics and am very pleased with their professionalism and how they made me feel comfortable as I lay there in the chair. Highly recommend. Go see them today!"

- Christian C

"My son is the second generation that has been a patient of Dr. Magness! They strive for perfection and the smiles that come out of their patients mouths show the quality of their work. The staff is wonderful to work with as well. I highly recommend Dr. Mark Magness for all you orthodontic needs!"

- Heather P

"Dr. Magness and his staff are outstanding. The braces experience was so easy for my son, and we got them off earlier than expected. Making appointments were easy and their times really work with students and working parents. I would recommend to all my friends."

- Kim H

"We are thrilled with Dr. Magness and all the wonderful staff!! Everyone is so friendly and always helpful. Thank you for making this such a great experience!"

- Ashford H

"3 kiddos, 4 sets of braces 6 years as parents endless gratitude! We wouldn't go anywhere else!"

- Karen L

"We love the staff at Magness Orthodontics. Everyone is so helpful, kind and fully invested in the best plan for our family."

- Cheryl D

"Dr. Magness and his whole staff have made Jake's life and ours so much better thru his perseverance with Jake's particular case. His smile and bite are top-notch now and we are so grateful! I know Jake's confidence will soar with that "million dollar smile" he now has! Thank you for everything!"

- Heather K

"Magness Orthodontics took really good care of my daughters teeth. The entire process was carefully explained, and all our questions are answered. Scheduling is very prompt. We are always seen at the time set in the appointment. The staff is very courteous and accommodating. I would highly recommend Magness Orthodontics to anyone who needs braces."

- Maureen C

"All of my kids went to Dr. Magness. They are the best!"

- Callie R
Our Partners